HOUSTON – NewQuest Crosswell has added an executive vice president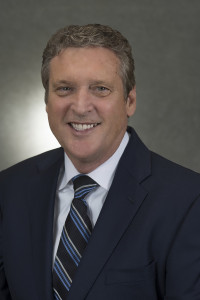 with more than four decades of industry experience and retail build-to-suit in all 50 U.S. states to its team.
Terry Parker, who will continue to be based in North Texas, is joining Allen H. Crosswell, managing principal, and Tod M. Greenwood and Darryl T. Robinson, both principals.
"Darryl and I will be working hand in hand to expand the build-to-suit retail division," Parker says. "Our goal is to create the largest build-to-suit retail development company in the nation. This is an incredible opportunity."
During his career, Parker has been instrumental in the development of automotive centers, banks, healthcare facilities, retail centers, quick-service, casual and fine dining restaurants, convenience stores and retail locations for national chains from coast to coast and border to border. He currently has retail projects at various stages of development in Greater Houston, Austin, Lubbock, San Marcos and Waco, all in Texas, as well as the Greater Atlanta MSA, Florida, Michigan and New Mexico.
Parker began his career in design/build and construction management and transitioned in the 1990s into national build-to-suit development. His credentials include developing for some of the most recognizable names in the industry. Parker is a member of the International Council of Shopping Centers and regularly attends conferences throughout the year.
"Terry is extremely well-known and highly respected throughout the industry. We couldn't be more pleased that he's working with us to expand our build-to-suit services," Crosswell says.
Through the years, Parker has developed a national network of brokers and consultants nationwide in the build-to-suit industry. He performs financial analyses and oversees the design-build process, including site selection, permitting and entitlements, turn-key development, construction management and asset disposition.
As a division of Houston-based NewQuest Properties, NewQuest Croswell is a privately held real estate investment firm owned and operated by a close-knit core of seasoned professionals, who have been responsible for developing more than two million square feet of commercial property valued at more than $500 million. Its services include single- and multi-tenant build-to-suit retail, office and industrial development as well as commercial property repositioning, raw land acquisitions and entitlements, bridge lending and other real property financial services. NewQuest Crosswell is a vertically integrated partner of NewQuest Properties, a Houston-based full-service brokerage and development firm with a retail portfolio exceeding $1.24 billion in assets in Texas and Louisiana. Additional information about NewQuest Crosswell is available at www.newquestcrosswell.com.
FOR MORE INFORMATION:
Terry Parker, 512-547-0077